Betsy Rubiner
storytelling writer/editor, grant writer, communications consultant – foundations, nonprofits, public sector
CONTACT:   brubiner@gmail.com or 515-633-9294
Betsy Rubiner has 18  years of experience as a writer/editor, grant writer and communications consultant sharing the on-the-ground impact of  work done and supported by  foundations, nonprofits and the public sector. As a senior consultant with the 
Campaign for Grade Level Reading
 (2013-2016), she wrote about promising work across the country to increase the number of children from low-income families who read well by the end  of third grade and helped  redesign the Campaign's website.
Other clients include:  The Annie E. Casey Foundation (Baltimore), The Aspen Institute (Washington D.C.),  Alliance for Children's Rights (Los Angeles), Reading is Fundamental (Washington D.C.), Mid-Iowa Health Foundation (Des Moines), The Ounce of Prevention Fund (Chicago),  Attendance Works (San Francisco), The Commonwealth Fund (New York City), EMBARC/Ethnic Minorities of Burma Advocacy & Resource Center (Des Moines), The Greater Milwaukee Foundation,  Iowa Council of Foundations, Child and Family Policy Center (Des Moines), Drake University, Planned Parenthood (Des Moines)  and Southern Bancorp/Southern Good Faith Fund (Little Rock).
Betsy began her writing career in 1981 as a journalist, including nine years as a reporter at the Des Moines Register. During her 18-year journalism career, she also worked for newspapers in London, Boston, Stamford, CT, Wichita, KS and Kansas City.   Since 2000, she has worked as a freelance writer. Her articles on current events, travel and culture have appeared in publications including:   The New York Times,  TIME, USA Today, The Washington Post, The Guardian, The Boston Globe, Real Simple, Better Homes and Gardens,  WebMD and Delta Sky Magazine. She grew up in suburban Detroit and  graduated from Cornell University, with a history degree.
For those on smartphones and tablets, more information available by clicking here: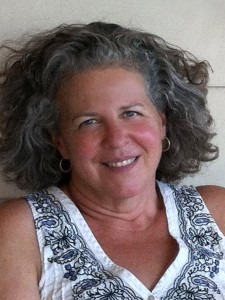 Betsy writes a travel blog TakeBetsyWithYou, wrote the travel book Fun with the Family in Iowa (Globe Pequot Press) and was a contributing writer to The New York Times 36 Hours America (Taschen, 2014)
She lives in Des Moines with her husband, an agriculture writer and editor.  They have two children.  She volunteers with Everybody Wins!, an elementary school literacy program and with EMBARC, which serves refugees from Burma. And she sings  in the Drake University Community Chorus.